Non executive board member - Finance (reactietermijn gesloten)
For its client Wildlife Justice Commission, DUX Executive Search is seeking for a
Non-Executive Board Member – Finance
Organisatie | Organisation
Organisation
The Wildlife Justice Commission, founded to protect vulnerable species from transnational organized crime, has created extraordinary impact since its establishment in 2015. In over eight years of disrupting and helping to dismantle transnational criminal networks trading in wildlife, timber, and fish, WJC has facilitated 201 arrests of high-level suspects, with a 100% conviction rate for cases that have gone before the courts, and helped to seize nearly 3.9 tonnes of ivory, 214 rhino horns, 7.9 tonnes of pangolin scales and other parts from endangered wildlife.
To further develop its impact, the Wildlife Justice Commission has expanded to Thailand and is currently working to establish a presence in the United States. WJC's Dutch entity will remain a critical hub for work on development, external relations, and communications. The Hague office employs approximately 20 people, in total WJC employs around 110 persons.
Functie | Tasks and responsibilities
Structure
This Dutch entity will be overseen by a minimal three-member Executive Board, composed of one executive director and two non-executive directors. The Wildlife Justice Commission is currently seeking one non-executive member to join the existing executive and non-executive members in supporting WJC's work with mission-oriented advice and oversight. This non-executive member will be charged with supervising the board's executive member, WJC's long-time Executive Director, Olivia Swaak-Goldman, in her oversight of the Commission's Dutch operations, activities, and administration. This non-executive board member will also support the Dutch office in collaborating constructively, guided by an inter-entity affiliation agreement, with WJC's partner entities in the United States and Thailand. Susi Zijderveld, the current chair of WJC's Dutch Supervisory Board, will serve as the other non-executive member of the Wildlife Justice Commission's Executive Board, co-supervising the executive member and supporting collaboration with WJC's affiliate entities.
Functie-eisen | Job requirements
Profile
Candidates for this non-executive board membership should have significant expertise in finance and IT management as well as experience with Dutch nonprofit entities to join its Executive Board and provide mission-oriented advice.
Our ideal candidate has the following experience:
– A passion for justice and nature and helping to disrupt global criminal networks trafficking vulnerable species;
– Dutch financial regulations and reporting expertise;
– Audit experience (WJC is hoping to move to a less intensive audit format); in this role you are also Chair of the Audit committee;
– International financial matters knowledge relating to independent country offices and money moving between them;
– Capacity to read financial reports and provide financial Strategic recommendations that will address potential financial risk.
Aanbod | Offer
Wildlife Justice Commission offers
A chance to make a real difference ensuring justice for wildlife;
Working with a highly dedicated Board with a broad international scope;
The Executive Board meets four times a year, once a year in person (which can be in US, Thailand or the Netherlands);
The Board position is for a period of two terms of 4 years; the position is unpaid, expenses will be reimbursed.
Contact
Are you interested? Then please submit your CV and short motivation letter before Friday 13th October using the apply button below. For more information about the position, please contact: Annemijn.delavieter@DUX.nl. www.wildlifejustice.org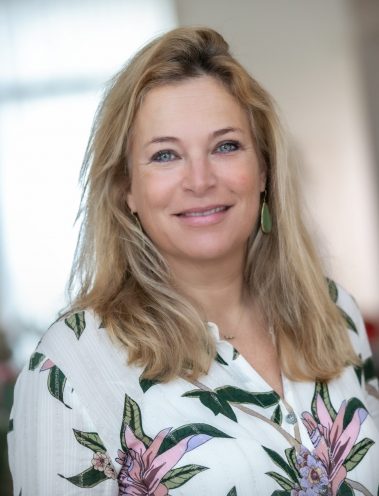 Consultant
Annemijn de Lavieter
+31 (0) 70 7 622 622
Annemijn.delavieter@dux.nl
Sollicitatie | Application Non executive board member - Finance (reactietermijn gesloten)
Wij zijn altijd op zoek naar executives die een verschil willen maken
Bent u op zoek naar een nieuwe uitdaging in de non-profit? Dan zit u bij ons goed. Met ons brede netwerk binnen de non-profit, gaan wij met u op zoek naar dé uitdaging die bij u past!
Open sollicitatie