COO
For her client, HiiL, Dux International is searching for a Chief Operating Officer (COO).
Organisatie | Organisation
HiiL, short for The Hague Institute for Innovation of Law, has a daring mission: to help 150 million people prevent or resolve their most pressing justice problems by 2030. Too many people, an estimated 1,5 billion globally, in rich and in poor countries, lack adequate access to justice, despite the promise of Sustainable Development Goal 16. We believe justice should be user-friendly: affordable, accessible and easy to understand. It is not. HiiL is a leader in the field. We have developed a unique, data and innovation-driven approach to help justice systems do better. We work with governments, civil society organisations, international organisations, justice entrepreneurs, and are one of the forerunners in a growing international movement that is changing the way the sector works. Most of our current work is in Africa and the MENA region. We also work in the Netherlands and the US. HiiL was founded in 2005 and is set up as a Dutch foundation with its headquarters in The Hague. There is increasing demand for our work. We have been constantly growing for the past years and that is set to continue, especially outside the Hague. With that, we also need to continue to strengthen our organisation. That is why we are searching for a Chief Operating Officer to join our leadership team.
Functie | Tasks and responsibilities
Role Definition
You are an energetic and self-driven COO who has the capability and drive to make a difference, and to be part of a result oriented, constantly learning and developing environment. You are a 'safe pair of hands' and responsible for operational quality and productivity, but do not need to be a substance expert. You have a proven ability to oversee professional managers performing politically sensitive and often innovative projects in demanding environments. You are able to ensure that good quality is delivered in a fast-moving environment, a sector that is involved in a paradigm change, with sometimes rapid iterations in product development. The COO holds executive power equal to the Chief Executive Officer (Chairman) and reports to the Supervisory Board together with the CEO. The COO has the following direct reports: the Programme Directors who run the in country programmes, the Director Shared Services and the Measuring Evaluation and Learning Specialist. Limited travel required.
Strategy

While the CEO is responsible for strategy, the COO co-leads strategic planning & control;
Translates strategy into operational objectives and KPIs.
Team management

Creates connection and provides a safe environment;
Provides leadership and direction, ensuring that people are fully motivated and developed to fulfil their responsibilities.
Sets team member goals (objectives, budgets and timelines

Supports the Programme Directors, Director Shared Services and MEL Specialist in achieving the broader goals of HiiL.
Budget

Oversees the overall HiiL programme budgeting process;
Oversees operations to meet quality, budget, planning and productivity targets, in line with the HiiL project management way of working;
Directs short-term and long-range planning to support strategic goals;
Budgets and monitors product development.
Operational management
Co-signs for acceptance of all projects acquired by Business Development;
Allocates resources over projects and assigns projects to Programme Directors;
Ensures implementation in line with the HiiL project management way of working;
Supports the Director Shared Services and the Measuring Evaluation and Learning Specialist in establishing procedures and standards;
Supports Programme Directors in resolving key issues and mitigate risks.
Functie-eisen | Job requirements
Specific Role Requirements
A relevant Master's degree or equivalent;
An advanced training or education in managing professional organisations;
Proven advanced project management skills;
Proven track record managing professional organizations with highly educated and intrinsically driven people;
Proven track record in transforming growing organizations;
Familiar with public organizations and NGOs.
Our ideal candidate
Connects well with a diversity of personalities and backgrounds;
Has strong, intercultural, communication and management skills;
Possesses excellent analytical skills;
Ensures good quality delivery of results in a fastmoving environment, with at times rapid iterations in products development and development of client relationships;
Is at least near native in English. Knowledge of French, Arabic or Dutch is an asset, not a requirement;
Is evidence and results-driven;
Has excellent time management skills;
Is practical and diplomatic in getting things done;
Takes initiative and comes up with fresh ideas;
Acts with integrity;
Is a team player at all levels of the organization;
Is resilient.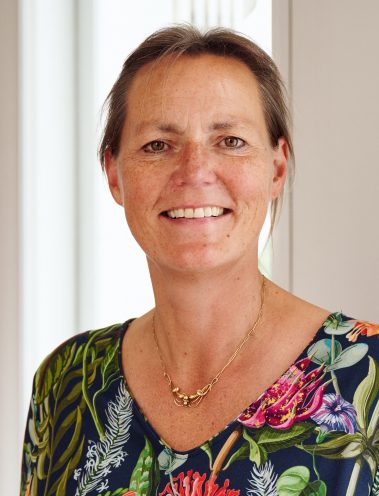 Consultant
Esther Driessen
+31 (0) 70 7 622 622
esther.driessen@dux.nl
Wij zijn altijd op zoek naar executives die een verschil willen maken
Bent u op zoek naar een nieuwe uitdaging in de non-profit? Dan zit u bij ons goed. Met ons brede netwerk binnen de non-profit, gaan wij met u op zoek naar dé uitdaging die bij u past!
Open sollicitatie