Head of Program Management rivers
For her client, The Ocean Cleanup, Dux International is searching a Head of Program Management Rivers.
Organisatie | Organisation
The mission of The Ocean Cleanup is to develop advanced technologies to rid the world's oceans of plastic. To do so, we design, develop, and deploy cleanup systems to stop plastic from reaching our oceans by intercepting it in rivers. You will be responsible for monitoring the progress and quality of our activities and play an active role in the strategy formulation of the Rivers team. As Head of Program Management Rivers, you will have 5 Project Managers supporting you in the delivery of your objectives.
"The best part of working at The Ocean Cleanup is that you're continuously making an impact and working towards a better world. Everything you do, whether it's an exciting meeting with a new partner, strategy formulation, or updating the planning, is focused on one goal: cleaner oceans. This role allows you to combine your professional qualifications with a purposeful job." – Ewout Eelkman Rooda, Director Rivers
Functie | Tasks and responsibilities
The Rivers team is scaling up the deployments of technology to intercept plastic before it reaches the ocean. The development and deployments of these solutions are partly outsourced and managed by project teams. We are looking for a program manager who can create and maintain an overview of all projects. You will lead the team of project managers and ensure the successful deployment of all projects on with quality, on time, quality, and within the budget. The role reports to Director Rivers.
Your responsibilities include
High-level planning and control of all activities in the Rivers Project;
Playing an active role in strategy formulation for the Rivers team;
Driving continuous learning in the Rivers team;
Improving internal processes and project management structures;
Team lead of the program management team;
Project management groundwork: creating planning, managing budgets, document control, etc.
Functie-eisen | Job requirements
Professional qualifications
Master's degree with additional training in program or project management;
Team leadership experience;
Academic-level thinking and communication skills;
At least 10-12 years of relevant work experience in program management or project management, preferably in a field where you have gained experience that prepared you for this job;
Relevant experience in working with external partners and managing contracts;
Fluent in English, bonus points for Spanish, Portuguese, or an Asian language;
You have worked on multiple projects at the same time before and have experience in taking projects from start to finish.
Personal qualifications
You are a natural connector, you find yourself often being the linking pin between different people or groups;
You like to work with a team and coach them to their ultimate potential;
You can use your excellent listening/communication skills to solve issues before they become problems;
You realize that a certain amount of groundwork (document control, chasing people for planning updates, administrative task, etc.) is part of the job and project success;
You have a can-do mentality;
You are able to perform well in a fast-paced and highly challenging environment;
And above all: an intrinsic motivation to work on our ambitious and meaningful mission.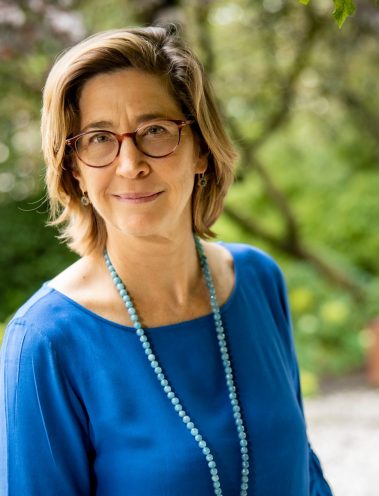 Consultant
Victorine van Manen
+31 (0) 70 7 622 622
victorine.vanmanen@dux.nl
Wij zijn altijd op zoek naar executives die een verschil willen maken
Bent u op zoek naar een nieuwe uitdaging in de non-profit? Dan zit u bij ons goed. Met ons brede netwerk binnen de non-profit, gaan wij met u op zoek naar dé uitdaging die bij u past!
Open sollicitatie