Interim manager (6485)
For her client, Leprastichting, Dux International is searching for an Interim Manager.
Organisatie | Organisation
NLR (until No Leprosy Remains), in the Netherlands better known as Leprastichting, wants to end the age-old disease leprosy once and for all. Still every year 200.000 new leprosy patients are diagnosed worldwide and millions of people live with the serious consequences of leprosy; impairments, discrimination and exclusion. Unnecessary, because timely detection and treatment can prevent further infection. NLR is an international NGO that aims for a world without leprosy and its consequences. About 40 people work in our international office in Amsterdam and 200 total globally.
Leprastichting currently has five offices in the regions where leprosy occurs most. These offices are in transition to become NGOs with national accountability and in the future they will work together as NGOs in an alliance. The organisation is working towards their vision and mission: zero leprosy, to be achieved by 2040.
Functie | Tasks and responsibilities
Interim Integration Manager (4-6 months, average 24 hrs weekly)
Leprastichting wants to prepare the organisation for the future and to address the development opportunities. They are therefore looking or an interim manager who will focus on the smooth integration of two teams and their work. The teams are based in the international office in Amsterdam (Medical Technical Department and Programme Department). This interim manager will lead the larger team and organise suitable succession. He or she will prepare the team for the future organisation and ensure that the different areas of expertise are applied effectively, appreciated and well represented, including in MT discussions and decisions.
Assignment interim manager
This person will, in close collaboration with the head of the current Medical Technical department, the other MT members and the department members:
Manage the current (workload of the) Programme Department;
Guide the team in executing the established Annual plan 2022;
Act as interim MT member on behalf of the Programme department;
Structure the (future) integrated team, dealing optimally with span of control (20FTE);
Implement the related change actions while clearly involving, deciding, informing and planning;
Create clear division of future tasks and responsibilities and the coordination thereof;
Determine with the support of head of Medical Technical department and Medical Director how their expertise can optimally be included in MT decision making;
Establish integrated work processes and an optimal meeting structure;
Identify further improvement opportunities and act on those with the team and bring about other (cultural) development or change as needed;
Deliver an advice on the path to the future: what will 3-5 years further transfer of responsibilities to the countries mean for the (roles, structure, size) of the team?;
Draft profile of the new manager in collaboration with the MT and with inputs from the team. Start the recruitment process in March.
Deliverables

Future-proof organisational chart of the Programme & Technical department;
Description of size, roles and job profiles of the Programme & Technical department;
Job profile head of the Programme & Technical department.
Functie-eisen | Job requirements
Profile
Experienced in international (development) cooperation and the NGO sector, with an up to date vision on development and overcoming power imbalances;
Track record of successfully leading change and sustained organisational development with teams of professionals;
Experienced interim manager, good listener, empathetic and flexible;
Analytical as well as hands on, a result oriented professional;
Clear thinker & communicator, convincing;
Combines understanding attitude with and action orientation;
Pragmatic, common sense, people oriented, brings perspective and humour to the job;
Gives and takes responsibility;
Available on average 3 days a week for a period of 4 – 6 months;
Based in de Netherlands (Dutch and Englisch speaker)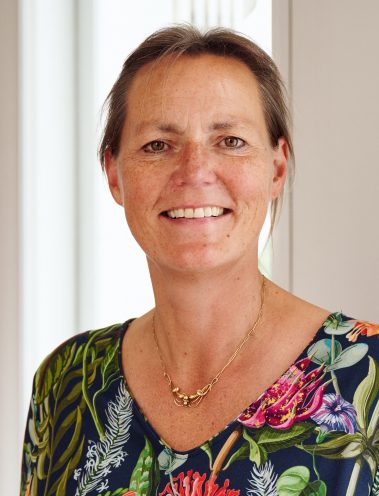 Consultant
Esther Driessen
+31 (0) 70 7 622 622
esther.driessen@dux.nl
Wij zijn altijd op zoek naar executives die een verschil willen maken
Bent u op zoek naar een nieuwe uitdaging in de non-profit? Dan zit u bij ons goed. Met ons brede netwerk binnen de non-profit, gaan wij met u op zoek naar dé uitdaging die bij u past!
Open sollicitatie