Lead Strategic Partnerships
For her client, Circle Economy, Dux International is searching for a Lead Strategic Partnerships for 40 hours per week.
Organisatie | Organisation
At Circle Economy, we are committed to establishing a circular economy; an economic system that
facilitates economic, social and environmental prosperity. As an impact-driven organisation, we
combine practical insights with scalable approaches to lead businesses, cities and governments in
making the systematic shift from linearity to circularity. The circular economy is a concept gaining
rapid traction. The dominant model of consumption worldwide follows a "take-make-waste" pattern,
but its degradative environmental impact is increasingly clear. Moving to a circular economy entails
the transition to a circular way of consumption, which is restorative and regenerative by design.
Countries, national governments and businesses are progressively shaping their strategies to support
investment towards circular economy agendas. Accelerating this transition is at the heart of Circle
Economy.
Mission
Our mission is to empower a global community of businesses, cities and nations to accelerate
the transition to the circular economy through practical and scalable insights and solutions that
address humanity's greatest challenges.
Ambition
The ambition of CE is to accelerate the required transition of the economy, from linear to circular
by doubling the Global Circularity Gap to 15% to meet a 1,5 degree world by 2030. To this aim, our
impact goal is to build resilient economies that use resources intelligently, while contributing to
thriving societies. The outcome of our work is to increase the number of nations, cities and businesses
implementing just and safe circular solutions. Our strategy to reach these short term outcomes is to
guide Business, Cities and Nation States through a circular scan process to identify,
map, evaluate and prioritise circular strategies to close the circularity gap.
We do this by:
Impact Driven Data and Evidence Base
Establishing metrics for assessing circularity that embraces ecological, economical and social
indicators;
Promoting circular solutions, innovations and initiatives that have a positive impact on ecology,
economy and society.
Actionable and Practical Strategies
Building capacity of stakeholders towards the implementation of circular strategies;
Ensuring multi-stakeholder commitment – operational, financial and political – towards the implementation of circular strategies.
Digital Environment to Scale Adoption
Standardising and digitising the scan approach into products and tools;
Facilitating access to tools and knowledge through open online platforms.
Founded in 2011 in Amsterdam, Circle Economy Foundation currently has 50 members consisting
of NGOs and businesses and has a 2 tier board. Important funding sources include trusts &
foundations, as well as public and private revenue.
Our team consists of 50 employees, of which 55% are women and 25 different nationalities are
represented, from diverse academic backgrounds and career experiences. We have an inspiring
supervisory board and are led by an experienced management team.
Culture
We are a young team of about 50 driven and ambitious professionals, sharing the belief that the
circular economy creates prosperity for all. We work in a lively and dynamic atmosphere in our open
office space right in the heart of Amsterdam. At Circle Economy, we have friendly and open team
dynamics and a culture of getting things done while having fun.
Functie | Tasks and responsibilities
Job Description
This is a new position to provide senior capacity within the fundraising team in order to make
the ambitious impact goals of Circle Economy happen by securing substantial unrestricted
and restricted grants and donations. The Lead Strategic Partnerships will refine the long-term fundraising strategy and lead the ambitious plan to elevate the organisation to the next level.
(S)he will ensure the financial sustainability of the organisation through increasing and diversifying the
mix of revenues for the organisation.
Responsibilities
Reporting directly to our Chief Executive Officer the role will include:
Prospecting. Identifying potential funders through a variety of approaches including research,
networking and collaboration with project teams. Including attendance/presenting at events.
Likely to include regular overseas travel over time;
Relationship development and management. Develop relationships with potential funders and
organisations leveraging all appropriate opportunities to develop strong and mutually beneficial
relationships at a senior level while maintaining a strong relationship with existing donorbase;
Storytelling. Shaping strong and compelling proposals and reports together with the project teams;
Inspirational pitching. Presenting proposals through presentations, conversations and informal and
formal written formats;
Developing capability and capacity. Contribute to the development of the organisation's approach,
capacity and capability to meet its funding needs.
Functie-eisen | Job requirements
Your Profile
10+ Years of experience. In a relevant field in fundraising, business development, strategic
partnership development, donor management in an international NGO or philanthropy
environment;
Track record. Successfully raising and managing substantial funds globally;
International network. Bring a global network and perspective of philanthropic donors on a senior
level and thorough knowledge of grantmaking bodies in Europe, ideally in the field of circular
economy, environment and/or society;
Strong financial and business acumen and proven leadership skills (including good understanding
of programme development, logical frameworks and theories of change);
Relationship development. Proven experience in building positive and fruitful relationships with a
wide range of stakeholders, networking, partnership, and relationship management at a senior
level and in different geographies;
Communication. You have very strong communication skills, both written and verbal, excellent
written and spoken English.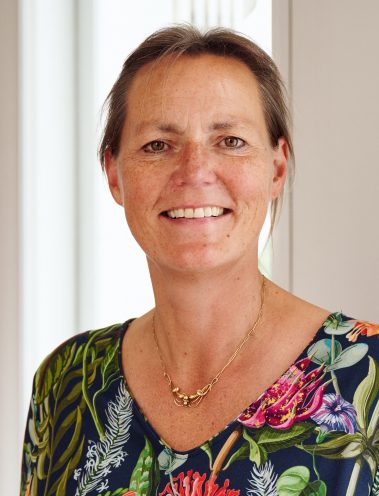 Consultant
Esther Driessen
+31 (0) 70 7 622 622
esther.driessen@dux.nl
Wij zijn altijd op zoek naar executives die een verschil willen maken
Bent u op zoek naar een nieuwe uitdaging in de non-profit? Dan zit u bij ons goed. Met ons brede netwerk binnen de non-profit, gaan wij met u op zoek naar dé uitdaging die bij u past!
Open sollicitatie