Operations Manager
For her client Solidaridad DUX is looking for an:
Operations Manager
Are you a strong leader, passionate about contributing to change that matters and do you have experience running smooth business operations? Solidaridad offers you a rewarding and meaningful job in an inspiring and international setting with the opportunity to make a real difference in the world.
Organisatie | Organisation
Solidaridad envisions a world in which all we produce and all we consume can sustain us, while respecting the planet, each other and the next generations. We bring together supply chain actors and engage them in innovative solutions to improve production, ensuring the transition to a sustainable and inclusive economy that maximizes the benefit for all.
Solidaridad is an international network organization consisting of eight regional expertise centres located around the world (Asia, South America, Southern Africa, East and Central Africa, West Africa, Central America, North America and Europe), each with their own specific expertise and focus. Globally, Solidaridad works across 13 commodities.
Solidaridad Europe focuses on market development, policy influencing, communications and donor relations. We seek to inspire the private sector, governments, civil society organizations and consumers in Europe to contribute to sustainable economic development.
For more information please refer to the website: http://www.solidaridadnetwork.org.
Functie | Tasks and responsibilities
The Manager Operations is responsible for all daily Solidaridad Europe Operations. The Operations team consists of several professionals (Legal and Quality, Office Management, Project Management and HR) whom you will be the line manager to. You will ensure cohesion between the various operational processes. In this role there will be an emphasis on optimizing the organization's internal management information systems.
The Manager Operations reports directly to the Managing Director. As a member of the extended MT you excel in working collegially on shared organizational objectives, processes and culture.
Functie-eisen | Job requirements
The successful candidate has;
Masters degree or proven work experience on Masters degree level;
Minimum of 3 years experience in managing a team of professionals, preferably on business operations;
Experience with implementing and improving internal project management/finance systems;
Knowledge of (international) legislation, procurement and contract law and/or quality management is considered an asset;
Clear affinity with the vision and mission of Solidaridad, experience in the NGO sector would be a plus;
A clear vision on how internal processes and operations can contribute to Solidaridad's mission;
Excellent communication and networking skills;
The ability to inspire and motivate both the organization, including the team, as well as external stakeholders;
Is able to set clear goals and priorities for the team to contribute to the organization's strategic direction; follows up on these; and monitors and reports on progress;
Fluency in English;
A work permit or is otherwise entitled to work in the Netherlands.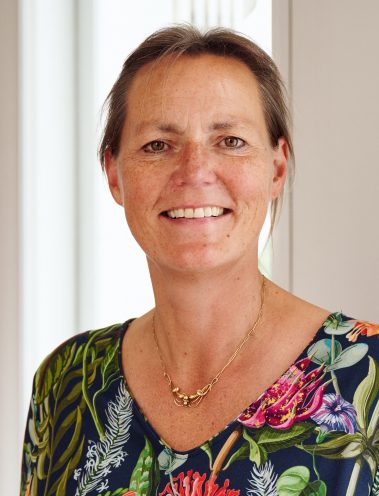 Consultant
Esther Driessen
+31 (0) 70 7 622 622
esther.driessen@dux.nl
Wij zijn altijd op zoek naar executives die een verschil willen maken
Bent u op zoek naar een nieuwe uitdaging in de non-profit? Dan zit u bij ons goed. Met ons brede netwerk binnen de non-profit, gaan wij met u op zoek naar dé uitdaging die bij u past!
Open sollicitatie