Senior Institutional Grants Manager
For its client NLR, until No Leprosy Remains, DUX Interim & Executive Search is looking for a
Senior Institutional Grants Manager
Organisatie | Organisation
Organisation
NLR, in the Netherlands known as Leprastichting, strives to achieve a world without leprosy by 2040. NLR works closely together with partners and within international networks such as the International Federation of Anti-Leprosy Associations (ILEP), Global Partnership for Zero Leprosy and the WHO. NLR fights leprosy together as an alliance of national NGO's in Mozambique, India, Indonesia, Nepal and Brazil. About 40 people work in the international office in Amsterdam and 250 internationally.
Working at NLR means working towards a world without leprosy. A world in which leprosy no longer causes victims with severe physical and psychological consequences. International leprosy control has proven to be effective. Effective through the successful treatment of leprosy patients. Effective through preventive treatment of close contacts to stop transmission. Effective through education and training of health workers and (ex) leprosy patients to prevent disability, stop discrimination and promote social inclusion.
The Institutional team is stepping up its efforts to raise funding from international foundations as well as bilateral and multilateral sources. Will you help us turn the opportunities into reality?
Functie | Tasks and responsibilities
Job Profile
This fundraising position targets governments in the global North, their embassies and (research) institutes, the European Commission and their delegations as well as other multilateral organizations. The international fundraising team works complementary and flexible together. You will report to the Coordinator Institutional Fundraising who heads the Institutional Fundraising Cluster.
You will develop the strategic plan for bilateral and multilateral institutions 2024-2027 with clear objectives to contribute to the funding goals of NLR. You will prioritize building relationships with potential donors and consortium partners, keeping on top of trends and political discussions and coordinating consortia to develop funding proposals. You will be one step ahead by creating opportunities and building NLR's networks before the requests for proposals have been launched.
The grant proposal criteria for these markets is complex so being level-headed, result-oriented and highly organised are crucial success factors for this position. You will be expected to submit highly competitive concept notes and full proposals together with the team.
Tasks and responsibilities:
Take the lead to identify potential donors and build relationships with bilateral and multilateral institutions
Contribute to the funding goals of NLR;
Develop the strategic plan for bilateral and multilateral donors which is incorporated into the global fundraising strategy to show that we are organized at the date: 2024-2027.
Initiate, maintain and manage strong relationships with relevant bilateral and multilateral institutions;
Coordinate with NLR Alliance colleagues and international office departments to effectively build relationships with bilateral and multilateral institutions from the global North;
Stay up-to-date and have insights into the trends within this market. These are shared with colleagues and project ideas will be adjusted accordingly;
Build and maintain partnerships and alliances with consortium partners;
Continuously track opportunities on (online) platforms.
Grant proposal writing
Together with colleagues and consortium partners, develop business cases to interest potential donors;
Set up and coordinate project team during the proposal development stage;
Develop the grant proposal together with colleagues and consortium partners and assure that the proposals developed are aligned with donor criteria;
Review proposals from NLR Alliance colleagues and provide advice.
Functie-eisen | Job requirements
Job requirements:
You have more than five years of experience, with proven results as a fundraiser for bilateral and multilateral institutions and/or as a programme manager managing donor relations;
You have a bachelor's or master's degree in a relevant discipline;
You know how bilateral and multilateral institutions in the global North work;
You show seniority and create a sense of trust with donors and partners;
You are a well-organized networker with excellent social skills. Cultural sensitivity comes as second nature to you;
You think in terms of opportunities and results;
Fluent in English, fluency in Dutch is considered an asset;
You proactively translate ideas into action and enjoy bringing the right people together to reach successful fundraising results;
Your hands-on attitude is geared towards getting things done.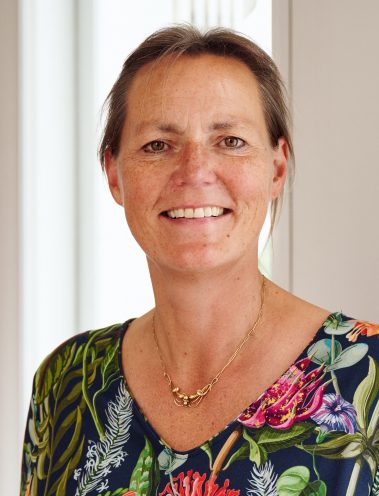 Consultant
Esther Driessen
+31 (0) 70 7 622 622
esther.driessen@dux.nl
Wij zijn altijd op zoek naar executives die een verschil willen maken
Bent u op zoek naar een nieuwe uitdaging in de non-profit? Dan zit u bij ons goed. Met ons brede netwerk binnen de non-profit, gaan wij met u op zoek naar dé uitdaging die bij u past!
Open sollicitatie