An estimated 1.5 billion people, in both rich and poor countries, lack adequate access to justice. HiiL, short for The Hague Institute for Innovation of Law, believes justice should be user-friendly, i.e. accessible, affordable and easy to understand. As the COO, Shekhar is responsible for helping lead HiiL through its next phase of growth and ensuring the organization can build on what it has already achieved and fulfil its mission of making justice more accessible for 150 million people by 2030.
From India to the rest of the world
Shekhar grew up in India in what he describes as a beautiful valley near the city of Bengaluru (Bangalore). He finished his high-school education in England and subsequently obtained his bachelor's degree in Paris, where he enjoyed living "a stone's throw away from the Nôtre Dame [cathedral]." The formative years of Shekhar's professional career began in Paris which is also where he became fluent in French. From Paris, Shekhar moved to the Middle East where he spent four years working intensively in sales, marketing and management roles.
While in the Middle East, Shekhar married his high-school sweet-heart whom he had met in England. After that, Shekhar and his wife moved to the Netherlands, where he switched to working in the IT industry in supply chain and global procurement roles. He obtained an MBA at Maastricht University and learnt to speak Dutch fluently. Ten years after arriving in the Netherlands, while fulfilling the role of Transformation Director in a corporate setting, Shekhar obtained an MSc in Change Management from HEC, which is jointly delivered with Said Business School at Oxford University.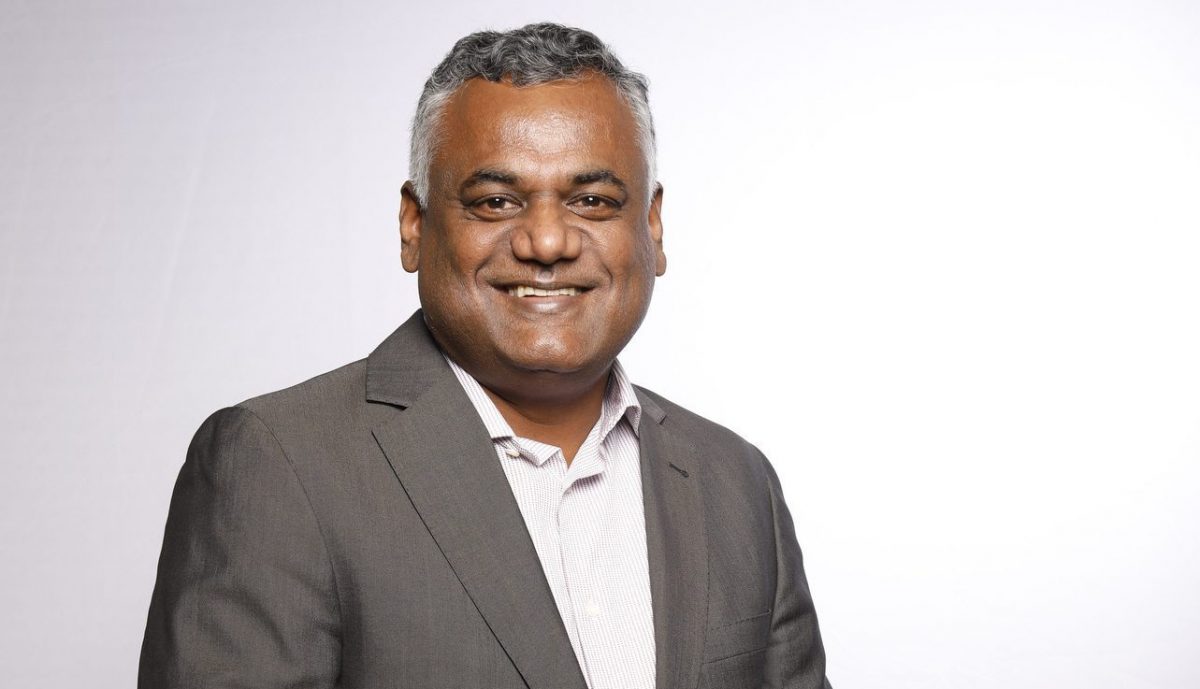 The need to give back
In 2019, after nearly two decades in the corporate sector, Shekhar accepted a role at Médecins Sans Frontières, where his main responsibilities were to lead the Finance, IT, Logistics and PMO functions, as Director Resources. Shekhar's move to the non-profit sector was motivated by his personal sense of mission and commitment to giving back to the community, both of which can be traced back to his father's influence on him as a young child.
"When I was five, I don't know why… my father would frequently tell me to plant trees when I grow up, preferably fruit trees. He explained how this helps a community. My father was a very socially engaged person, and he was constantly doing different things to help people in the community – always real and practical help. Through such observations and influences, I recognised the significance of doing things for the benefit of others. The importance of giving back and doing that effectively.
A logical match of two worlds
Voluntary work in the community has always been an important part of Shekhar's life and, he says, it has become more central in recent years. "The urge to work in the non-profit sector grew on me progressively. Let's say, there were initially two separate rooms in my home that were divided by a wall. One day, I decided to remove the wall to make a larger whole. I took my experience in the corporate world of helping organizations work much better, and applied that to non- profit organizations, and helping them fulfil their mission. So, it is a happy and successful marriage. And I love the fact that this is possible. Things are not necessarily better or easier outside the corporate world. Non-profits do, as you know, have their own specific challenges."
Justice is a fundamental need
Justice lies at the basis of our common humanity, says Shekhar, a belief reinforced by personal experience. "Growing up in India, I saw first-hand how a struggling justice system didn't meet the basic need for justice of the people around me. In the current times, this remains an urgent problem for the most vulnerable people around the world." Shekhar sees HiiL's mission of improving access to justice as a noble one. It's a unique opportunity to make a difference in a sector that can do so much better. As HiiL's COO, Shekhar is highly motivated to help implement HiiL's strategy of becoming a country-based organization, in which the activities are as close as possible to where the changes happen, and where the organisation continues to scale.
"Repair the engine while flying"
Shekhar's professional background and change management expertise make him an ideal fit for the role. In addition to the obvious challenges of organizational change and transition, the Corona pandemic adds a crucial new dimension to take into consideration. "What they say about situations such as the one in which HiiL finds itself is that you have to repair the engine while the plane is still flying" says Shekhar. He adds that trust is key to success, "You need to gain and sustain people's trust, especially during times of change. When structures change and create uncertainty, it is relationships that provide stability and keep everyone together. A key ingredient of relationships is trust. My personal style is to take a human-centred approach when looking at change and organizations. This helps with taking the team along with you. I have deep respect for all my colleagues at HiiL. They are very dedicated and highly talented people. All this makes my work even more worthwhile and motivates me tremendously."
"Every step, with Dux involved, felt like a natural step forward"
According to Shekhar, the role of a COO is often not clearly understood. The recruitment process was a very positive experience because Dux had a clear sense of what the newly created COO role at HiiL would involve – and why it would be such a good fit for both parties. "I appreciated it" he says "that every step that Dux facilitated felt like a natural step forward. Dux's recruitment process brought the two parties closer and closer together. One of the ways Dux did this was the use of short interviews, of half an hour to sometimes 45 minutes of intense discussion, with all parties coming well prepared to these interviews. HiiL and I needed to focus on the most important questions and we built a mutual understanding quickly. This feature brought a unique quality to the process." Shekhar says he would not hesitate to recommend Dux to other candidates and organizations.
Op zoek naar een executive?
Bent u op zoek naar een executive die het verschil kan maken, zoals Shekhar Pula dat doet bij HiiL? Bekijk dan wat wij voor u kunnen betekenen.
Bekijk alle vacatures